Other Products
In addition to the full line on industry-leading Raynor Garage Door products, Jones Garage Door Company also offers a variety of gate openers from top manufacturers such as DoorKing and FAAC.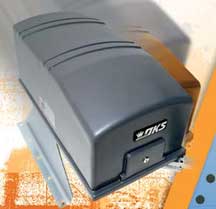 DKS DoorKing, Inc. is one of the largest and oldest manufacturers of access control and vehicular gate operator systems in the United States. Based in Inglewood, California, DKS DoorKing has been designing and manufacturing gate operators since the company was founded in 1948. With a dedication to safety and a comprehensive line of products, DoorKing makes the right gate opener for any application.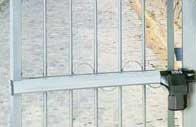 FAAC's mission is to produce the most durable, most reliable and the safest automatic movement devices and systems for gates and doors in the world marketplace. The full line of FAAC products includes movement operators for gates, garage doors, barriers, rolling shutters, glazed doors, swing shutters, and access control systems. They offer countless solutions for intensive, heavy commercial uses as well as for residential applications.